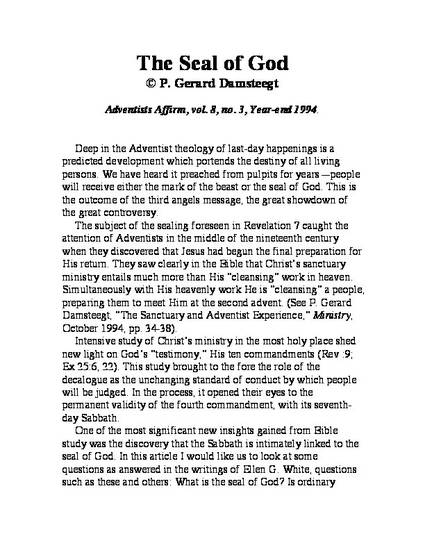 Article
The Seal of God
Adventists Affirm (1994)
Abstract
Deep in the Adventist theology of last-day happenings is a predicted development which portends the destiny of all living persons. We have heard it preached from pulpits for years—people will receive either the mark of the beast or the seal of God. This is the outcome of the third angels message, the great showdown of the great controversy.
Citation Information
P. Gerard Damsteegt. "The Seal of God"
Adventists Affirm
Vol. 8 Iss. 3 (1994) p. 36 - 43
Available at: http://works.bepress.com/p_gerard_damsteegt/32/