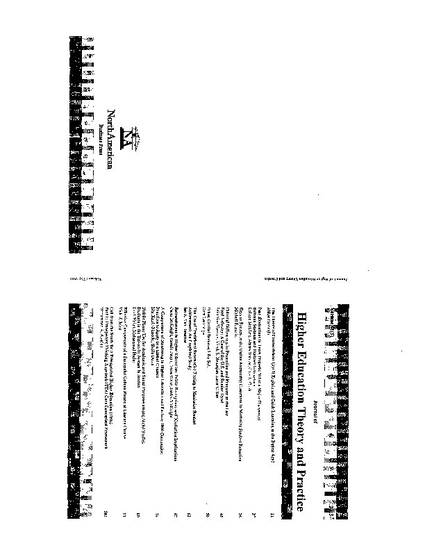 Article
Retrenchment in Higher Education: Public Perceptions and Marketing Implications
Journal of Higher Education Theory and Practice (2015)
Abstract
Many institutions in higher education are actively engaged in the retrenchment process in order to achieve financial stability. This research examined public perceptions of retrenchment by conducting a series of modified Delphi groups. Results suggest a public awareness and belief that retrenchment will not impact academic or experiential quality. Presented is REDUCE - a retrenchment strategy for university administrators and marketing professionals.
Keywords
Oscar McKnight,
Ronald Paugh,
Jamie Waltz,
Jordan McKnight,
Ashland University,
University of Akron,
Retrenchment,
Public Perception,
Marketing Implications
Citation Information
Oscar T McKnight, Ronald Paugh, Jamie Waltz and Jordan McKnight. "Retrenchment in Higher Education: Public Perceptions and Marketing Implications"
Journal of Higher Education Theory and Practice
Vol. 15 Iss. 5 (2015)
Available at: http://works.bepress.com/oscar_mcknight/59/