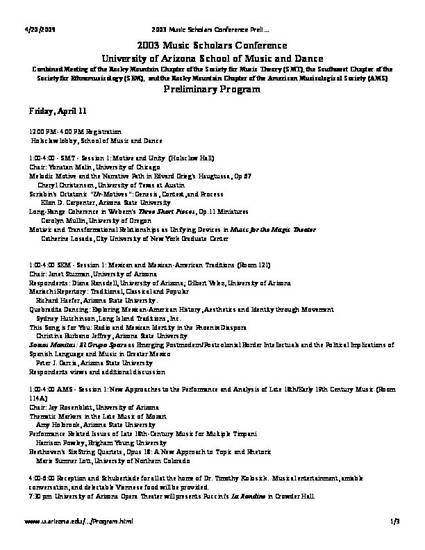 Popular Press
The University of Arizona. American Musicology Society and the Society for Ethnomusicology. April 12, 2003
Cultural Representation. Iconographic Analysis of Early American Tango Sheet Music (2003)
Abstract
Peer-reviewed selection.
In the last ten years, perhaps more than ever, the Argentine tango has kept the attention of composers, performers, recording companies, film makers, and audiences all over the world. There are two major periods of time when the tango enjoyed international attention. The first period, in the early 1900's, was driven by the general fever for the exotic, supported by the world fairs, as well as by radio broadcasting and the development of the transportation, film, printing and recording industries. The second period, in the 1980's, was driven almost exclusively by the entertainment industry.
The purpose of this article is to analyze the cultural and social misrepresentation of Argentine culture looking at early American tango sheet music.
The analysis is based on the Sam DeVincent Collection of illustrated sheet music at the Smithsonian Institution. The collection contains more than 130,000 illustrated sheet music from around 1790 to 1980. Within the collection there are approximately one hundred tango pieces. Most of these sheets are illustrated, which opens the opportunity to analyze their iconography and evaluate how Americans exoticized popular foreign music and transformed it to meet their social, cultural, and entertainment needs. The years of publication for most of the tangos are between 1909 and 1953. (c) 2003
Publication Date
April 12, 2003
Citation Information
Oscar E Macchioni. "The University of Arizona. American Musicology Society and the Society for Ethnomusicology. April 12, 2003"
Cultural Representation. Iconographic Analysis of Early American Tango Sheet Music
(2003)
Available at: http://works.bepress.com/oscar_macchioni/69/