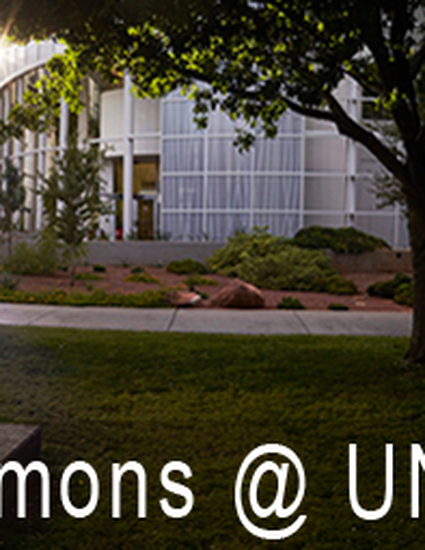 Article
The Call for Lawyers Committed to Social Justice to Champion Accessible Legal Services Through Innovative Legal Education
Nevada Law Journal (2015)
Abstract
As the Glengarry Glen Ross film groupie recognizes, the character played to perfection by Alec Baldwin is a brutal Mitch and Murray boss sent from the downtown office to shake up a group of well-intentioned but distracted company salesmen. The team has become too comfortable at work, and Baldwin's character arrives just in time to whip them into shape. Though painful to watch, he gets the job done. There is no single person from the "home office" applying intense pressure to legal educators to step up to the many challenges facing today's law school. Instead, we are being overwhelmed with several calls and challenges to improve legal education. Students want more. Employers want more. The public wants more. The organized bar wants more. And simple economics dictate that the combination of low student applications and an excess of seats means that law schools will have to make radical adjustments to attract and retain students. Demand is down by almost 40 percent. The competition for students has been described as "hand-to-hand combat" as schools seek to respond to the economic hardships for law and law school graduates. The numbers don't look good: The American Bar Association reported that "the number of first year law school students fell 11 percent in fall 2013 from fall 2012"—this number is just part of the notable 24 percent decline in merely three years. In 2013, the incoming class was just 39,675 students. This enrollment figure represents the smallest first-year law school class since the 1970s. Law schools are streamlining, merging, and shutting down.
We're finally paying attention.
For the law professor committed to social justice, the greatest demand for change should come from within. Indeed, the need to transform legal education most acutely impacts the public served—or often ignored—by the legal profession. This is a truth that can't be forgotten as law schools explore, promote, and implement changes in legal education. Academic activists should be first in line to lead the way to promote the democratization of both access to law school and access to legal services. Too often, however, law schools and educators replicate the hierarchies that they rail against. The so-called rankings of American law schools have become particularly pernicious, with practices that drive up cost, decrease minority enrollment, and ignore many of the key factors that help law schools cultivate students that will engage in socially responsible lawyering. Rather than run from change, progressive law professors must embrace transformative legal education that promotes access to justice. It is a reflection of the special privilege that runs with being a lawyer.
As discussed in this article, recommendations for reform are now widesweeping and expansive. Concrete proposals include expanding practiceoriented instruction, making law degrees less expensive and time-consuming to obtain, improving law school accessibility for students with diverse academic credentials, restructuring pricing, and opening the legal practice to non-J.D. legal service providers. Seemingly, nothing is off the table. Nevertheless, the call for transformation must be balanced against adherence to some core values. As law schools seek to control costs and streamline the law school experience, academic activists cannot abandon a commitment to pedagogically sound practices, diversity, and initiatives that propel the profession in meaningful ways. We should be particularly mindful that the challenges in legal education do not open the door for some to jettison principles essential to the profession. The charge of recreating the law school experience and culture falls to the lawyers committed to social justice. Now that all of the players are paying attention, it's time to take some radical steps.
Part I of this article will challenge the elitism entrenched in American legal tradition as a barrier to promoting access to legal education and legal services. It will trace the relationship between more equitable admissions policies and the public good. It will also critique, more generally, the outdated traditions and practices that negatively impact law schools and the public.
In Part II, this article will explore one particularly novel approach to expanding the reach of both legal education and the delivery of legal services. Specifically, this part of the article will examine the rise of the limited license legal technician—a first in Washington State—as one possible solution. It will explore the ways law professors can shape and support this change as a means of closing the "justice gap" through this controversial and novel effort.
In Part III, this article will call for more aggressive exploration of how legal education is delivered, and to whom it is delivered. Shortened terms, online/live hybrid models, and training for paralegals are just some of the options under consideration. Already, several law schools have started to experiment with the American law school experience. These new pressures to transform legal education brings both new opportunities, risks, and rewards. Most importantly, it gives law professors with a passion for justice the chance to champion the reform in legal education with a commitment to promote social justice. Truly innovative legal education will improve the law school experience and help close the justice gap for Americans. 
Keywords
law school,
law school reform,
legal education,
justice gap,
access to justice
Citation Information
Olympia Duhart, George Critchlow and Brooks Holland. "The Call for Lawyers Committed to Social Justice to Champion Accessible Legal Services Through Innovative Legal Education"
Nevada Law Journal
Vol. 16 Iss. 1 (2015) p. 251 - 274
Available at: http://works.bepress.com/olympia_duhart/12/