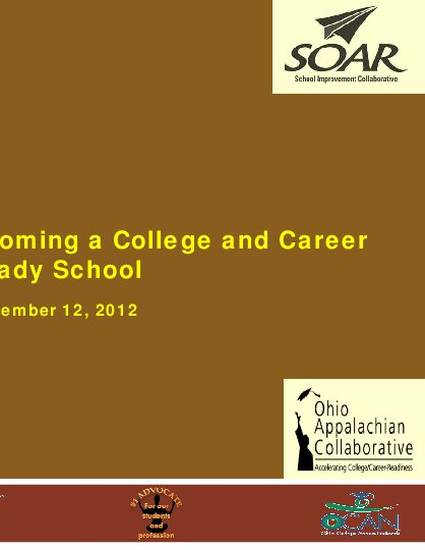 Presentation
The Journey to Becoming a College and Career Ready School
2012 OASFAA/OCAN Conference (2012)
Abstract
All school districts, regardless of geography or demographics, are faced with the need to adapt education to meet the needs of the rapidly-changing global economy. In order to fully understand such challenges and needs, schools must focus on defining an overall vision of college-and career-readiness. This session discussed the different aspects of building a college and career ready culture in your school and district. This Power Point presentation accompanied the breakout session by the same title at the 2012 OCAN Conference.
Publication Date
December, 2012
Citation Information
Sarah Lopienski and Pamela Noeth. "The Journey to Becoming a College and Career Ready School"
2012 OASFAA/OCAN Conference
(2012)
Available at: http://works.bepress.com/ocan/148/