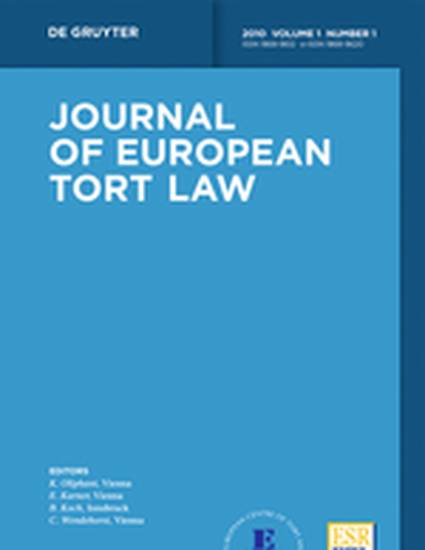 Article
On the Judicial Interest Rate: Towards a Law and Economics Theory
Journal of European Tort Law (2013)
Abstract
While all legal systems implement a form of prejudgment or post-judgment interest, literature on substantive law and economics, which analyzes the impact, functioning, and assessment of the judicial interest rate, is lacking.
Current legal scholarship typically views the interest rate as having a neutral effect on private and social costs. This paper demonstrates that the issue is theoretically far more complex and largely influential in legal policy. Due to the asymmetric opportunity costs for each party in a case, judicial interest rates may lead to improper delay of proceedings or the decoupling of damages from recovery. These potential results influence the number of settlements and suits.
On this ground, we compare different institutional settings from an economic perspective and conclude that the appropriate mechanism depends on the alternatively available policy instruments, namely, the rules of procedure, court fees, or mechanisms for appropriately setting damages. Further, we argue that abolishing the statute which sets prejudgment interest may be a proposal worth considering.
Citation Information
Nuno Garoupa and Hugo Acciarri. "On the Judicial Interest Rate: Towards a Law and Economics Theory"
Journal of European Tort Law
Vol. 4 Iss. 1 (2013) p. 34 - 62
Available at: http://works.bepress.com/nunogaroupa/71/