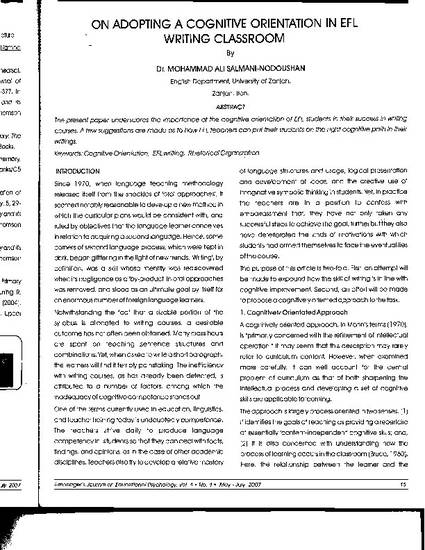 Article
On adopting a cognitive orientation in EFL writing classroom
Journal on Educational Psychology (2007)
Abstract
The present paper underscores the importance of the cognitive orientation of English as a Foreign Language (EFL) students in their success in writing courses. A few suggestions are made as to how EFL teachers can put their students on the right cognitive path in their writings.
Publication Date
Spring May 1, 2007
Citation Information
Salmani Nodoushan, M. A. (2007). On adopting a cognitive orientation in EFL writing classroom. Journal on Educational Psychology, 1(1), 15-18.