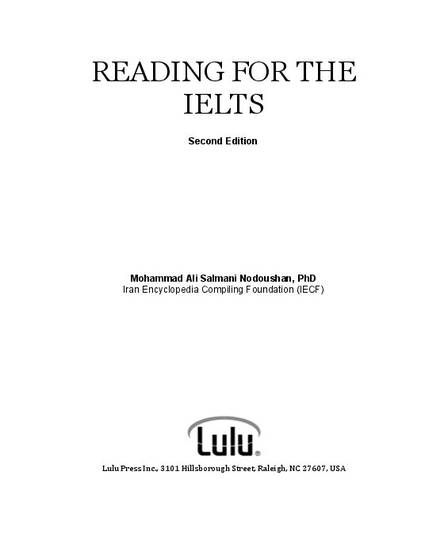 Book
Reading for the IELTS
(2011)
Abstract
Reading for the IELTS is a book that is intended to prepare its readers for taking the IELTS test. The fifteen units in the book have all been controlled for readabilty and difficulty so that maximum compatibility with the IELTS test developed by UCLES (University of Cambridge) will be maintained.
Publication Date
Winter January 1, 2011
Publisher
Lulu Press Inc.
Citation Information
Salmani Nodoushan, M. A. (2011). Reading for the IELTS. Raleigh, NC: Lulu Press Inc.