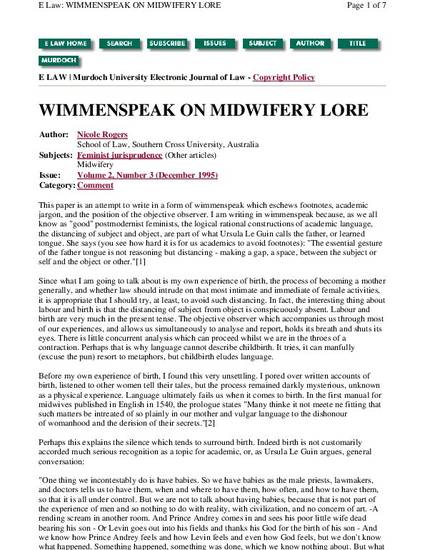 Article
Wimmenspeak on midwifery lore
E Law
Publication Date
1-1-1995
Abstract
The author argues the recent legislative banning of lay midwives in the State of New South Wales, Australia, is another instance of domination of women's bodies which results from a patriarchal society and medical profession.
Citation Information
Rogers, N 1995, 'Wimmenspeak on midwifery lore', E Law, vol. 3, no. 2.
The abstract and pdf of the published article reproduced in ePublications@SCU with the permission of E Law
Published version available from: http://www.murdoch.edu.au/elaw/indices/issue/v2n3.html