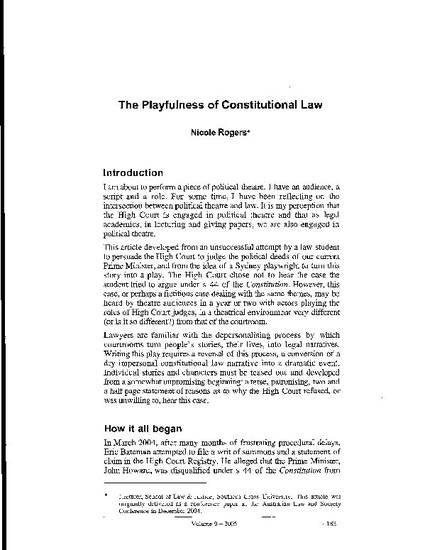 Article
The playfulness of constitutional law
Southern Cross University Law Review
Publication Date
1-1-2005
Peer Reviewed
Peer-Reviewed
Abstract
Delivered as a conference paper at the Australian Law and Society Conference, December 2004 - intersection between political theatre and law - an unsuccessful attempt by a law student to persuade the High Court to judge the political deeds of the Prime Minister has led to turning the incident into a play - dramatic potential of constitutional law.
Citation Information
Rogers, N 2005, 'The playfulness of constitutional law', Southern Cross University Law Review, vol. 9, pp. 183-203.