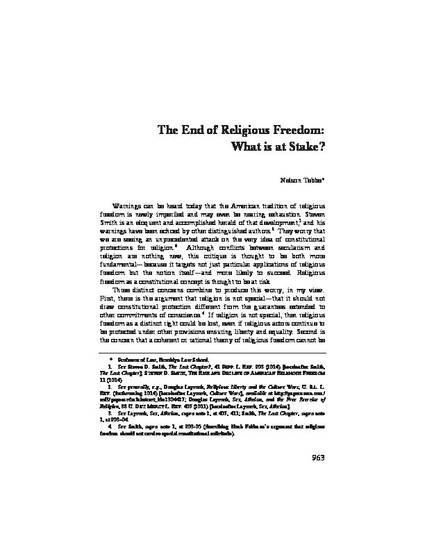 Article
The End Of Religious Freedom: What Is at Stake?
Pepperdine Law Review
Abstract
In recent work, Steven Smith argues that the American tradition of religious freedom is newly imperiled and may even be nearing exhaustion. This Review puts to one side the substance of that argument and focuses instead on what the stakes might be, should it turn out to be correct. It concludes that the consequences would not be as severe as many people fear.
Citation Information
Nelson Tebbe. "The End Of Religious Freedom: What Is at Stake?" p. 963
Available at: http://works.bepress.com/nelson_tebbe/13/