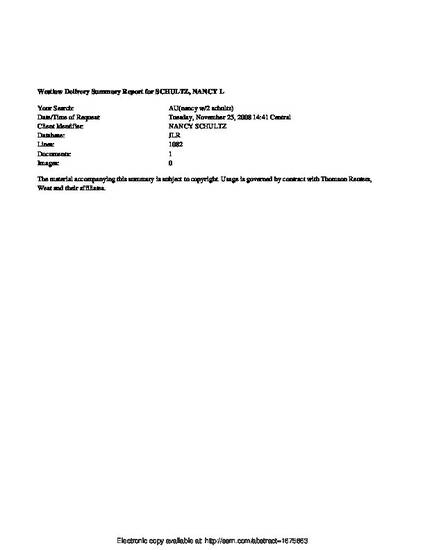 Article
How Do Lawyers Really Think?
Journal of Legal Education (1992)
Abstract
Law professors like to say that law school teaches students how to think like lawyers. But does reading appellate decisions and engaging in Socratic dialogue really do that? Lawyers think about a wide range of problems in a wide range of contexts, and this article argues that law school should reflect the broader context in which lawyers work.
Keywords
Socratic,
dialogue,
Professors,
education,
school,
reform,
law school
Citation Information
Nancy Schultz,
How Do Lawyers Really Think?
, 42
J. of Legal Educ.
57 (1992). Available at: http://works.bepress.com/nancy_schultz/1