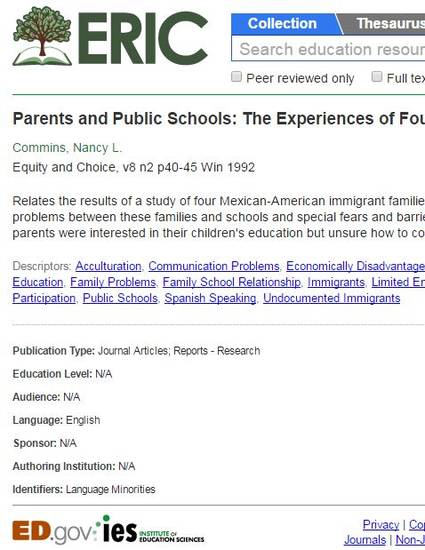 Article
Parents and Public Schools: The Experiences of Four Mexican Immigrant Families
CLDE Faculty Publications
Publication Date
1-1-1992
Abstract
Relates the results of a study of four Mexican-American immigrant families and the public school system. Describes communication problems between these families and schools and special fears and barriers that immigrants experience. Interviews found that parents were interested in their children's education but unsure how to contribute.
Citation Information
Commins, N.L. Parents and Public Schools: The experience of four Mexican immigrant families. Equity & Choice, 8(2), 40-45.