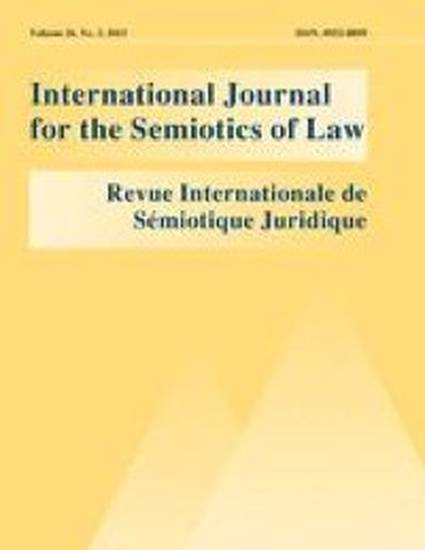 Article
Matevosyan NR. Legal Causes and Council in Reproductive Health.
International Journal for the Semiotics of Law//Revue Internationale De Semiotique Juridique (Springer, France) (2012)
Abstract
To study Judicial determinants of the ordered obstetrical and fertility interventions. Nature, corresponding laws, decisions upon the 37 expounded holdings at the Probate, Trial, District, Appellate, and Supreme Courts are studied in 92 published materials identified through the ACOG, RCOG, SOCG portals, and Legal Scholarship Repository. Hearings are held in the US (83.8 %), Canada (10.8 %) and U.K (5.4 %). Of all the hearings reviewed, 27 % concern mentally impaired, 37.8 %-maternal incompetence, and 21.6 % cases are of criminal nature. The Judicial determinants vary from country to country. In Canada, the ordered medical interventions are effected by the child protection legislation, whereas in the US, by court orders. In majority of cases, orders are obtained by dismissing the patriae petitions for involuntary sterilizations of mentally impaired sui juris adults (57 %); coerced obstetrical interventions (33.3 %), fetal custody (50 %); enforcement of surrogacy contracts (62.5 %) in favor of the Common Humanity Benefit clause; and recognizing the rights to inherit in posthumously conceived children (80 %) pursuant to the Social Security Act, Law of obviousness, Law of inherent anticipation, and Intestacy statute. Current study prioritizes two questions: (1) whether it is justified to override the wishes of a competent patient purportedly in her best interests; and (2) whether the patient's autonomy and competence is an absolute concept. With the law unsettled as to a woman's right to assent a treatment and contradict her fetus, parties concerned with fetal rights should consider exercising of screening tools on maternal judgmental fitness jointly developed by medical and legal practitioners. Further, given the advances in gamete conservations, states consider enacting legislation in order to safeguard the orderly administration of estates disrupted by claims from posthumously conceived children. A balance must be struck between the child's right to inherit, the state's interest, as well as the interests of prior born children.
Keywords
Court-ordered medical interventions – Maternal-fetal conflicts – Fetal wardship – Surrogacy – Non-consensual sterilization – Posthumous reproduction
Publication Date
Summer November 9, 2012
Citation Information
"Matevosyan NR. Legal Causes and Council in Reproductive Health."
International Journal for the Semiotics of Law//Revue Internationale De Semiotique Juridique (Springer, France)
Vol. DOI: 10.1007/s11196-012-9274-9 (2012)
Available at: http://works.bepress.com/naira_matevosyan/12/