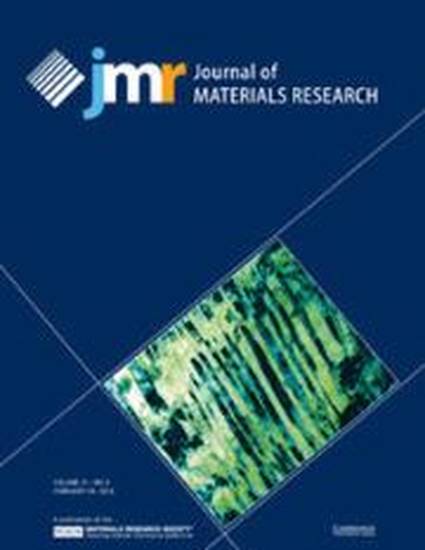 Article
High Temperature Stabilization of Nanocrystalline Grain Size: Thermodynamic Versus Kinetic Strategies
Journal of Materials Research (2013)
Abstract
Data from the literature and our laboratory have been reviewed regarding the maximum homologous temperatures that can be attained by the addition of solute elements that may induce thermodynamic or kinetic (Zener pinning) stabilization of a nanocrystalline grain size (<100 nm) to elevated temperatures. The results of this review suggest that kinetic stabilization by Zener pinning by nanoscale second phases may be the more effective strategy for keeping a nanoscale grain microstructure at the highest homologous temperatures. More research is necessary to confirm this suggestion and to determine the influence of nanoscale grain boundary second phases on the mechanical behavior of the nanocrystalline matrix.
Keywords
Nanocrystals -- Research,
Thermal stresses
Citation Information
Koch, C. C., Scattergood, R. O., Saber, M., & Kotan, H. (2013). High temperature stabilization of nanocrystalline grain size: thermodynamic versus kinetic strategies. Journal of Materials Research, 28(13), 1785-1791.