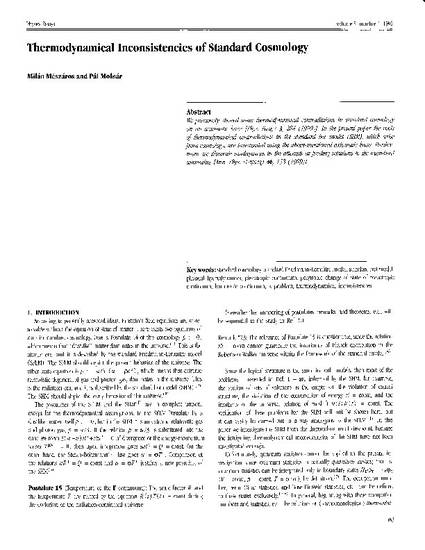 Article
Big Bang Thermodynamical Faults
Physics Essays (1992)
Abstract
We previously showed some thermodynamical contradictions in standard cosmology on an axiomatic basis [Phys. Essays 3, 284 (1990)]. In the present paper the roots of thermodynamical contradictions in the standard hot model (SHM), which arise from cosmology, are investigated using the above-mentioned axiomatic basis. Furthermore, we illustrate inadequacies in the attempts at finding solutions to the examined anomalies [Ann. Phys. (Leipzig) 46, 153 (1989)].
Keywords
standard cosmology,
standard Friedmann-Lamaitre model,
standard hot model,
physical hydrodynamics,
piezotropic continuum,
polytropic change of state of piezotropic continuum,
barotropic continuum,
kappa problem,
thermodynamical inconsistencies
Citation Information
Milan Meszaros. "Big Bang Thermodynamical Faults"
Physics Essays
Vol. 5 Iss. 4 (1992)
Available at: http://works.bepress.com/milan_meszaros/14/