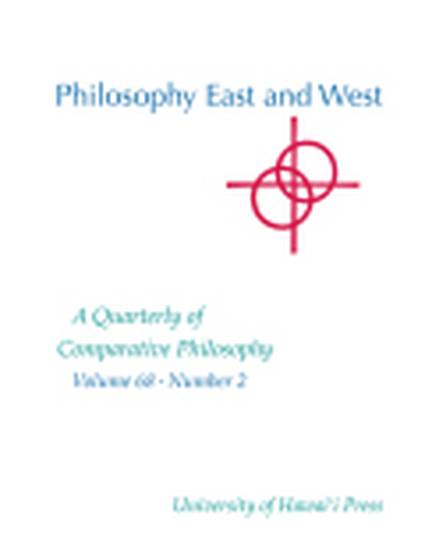 Article
Review of: Political Philosophy in Japan: Nishida, the Kyoto School, and Co-Prosperity, by Christopher S. Goto-Jones
Philosophy East and West (2006)
Abstract
If it is the case that scholars who engage the Kyoto School philosophy in any serious manner may risk their reputation by "being tarred with the brush of fascism" (p. 4), then Christopher Goto-Jones is certainly courageous to set out to redress the predicament that Nishida Kitarō 's thought (
Nishida tetsugaku
) is apparently in. Indeed, Goto-Jones' effort is to be highly commended. He contends that 
Nishida tetsugaku
 "ought to have been liberated from the oppression of the ultra-nationalist orthodoxy of wartime Japan" by "the allied victory," but instead it has been "oppressed under the new weight of post-war historiography" (p. 2). The author hopes to help change the present-day academic environment that still condemns 
Nishida tetsugaku
 or Kyoto School philosophy for complicity with the agenda of fascists and ultranationalists, a formidable force in Japan from the mid-1930s through the end of the Pacific War.
Publication Date
January 1, 2006
DOI
10.1353/pew.2006.0028
Citation Information
Michiko Yusa. "Review of: Political Philosophy in Japan: Nishida, the Kyoto School, and Co-Prosperity, by Christopher S. Goto-Jones"
Philosophy East and West
Vol. 56 Iss. 2 (2006) p. 361 - 364
Available at: http://works.bepress.com/michiko_yusa/15/