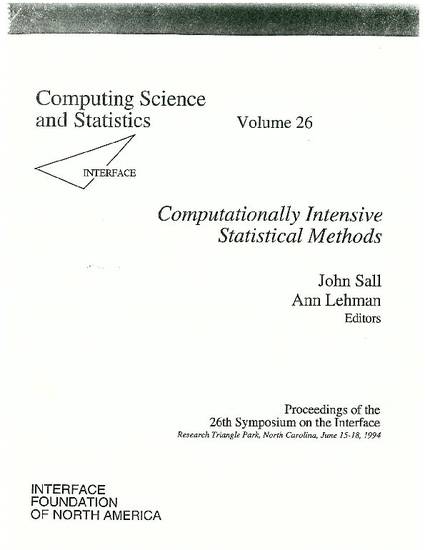 Article
A Bayesian approach to additive nonparametric regression
Proceedings of the 26th Symposium of the Interface (1994)
Abstract
This proceedings paper was the first to suggest using a Gaussian g-prior combined with a point mass to undertake Bayesian variable selection in a Gaussian linear regression model. It also was the first to suggest integrating out the regression parameters and variance in closed form, resulting in an efficient Gibbs sampling scheme. The idea was applied to estimate regression functions in an additive model by using a linear basis expansion for each component function in an additive model. The conference proceeding was eventually published in a slightly tighter form in Journal of Econometrics (1996).
Keywords
Bayesian Variable Selection; Nonparametric Regression; g-prior with point mass; Efficient Gibbs Sampler
Citation Information
Michael S Smith and Robert Kohn. "A Bayesian approach to additive nonparametric regression"
Proceedings of the 26th Symposium of the Interface
(1994)
Available at: http://works.bepress.com/michael_smith/28/