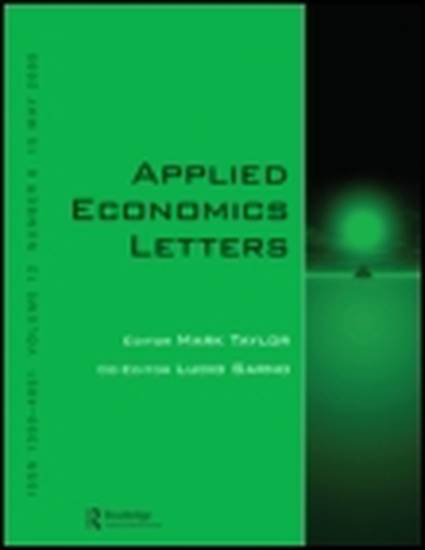 Article
Do macroeconomic fundamentals affect exchange market pressure? Evidence from bounds testing approach for Turkey
Applied Economics Letters  (2010)
Abstract
This article investigates the relationship between Exchange Market Pressure (EMP) and macroeconomic fundamentals in Turkey using the Autoregressive Distributed Lag (ARDL) bounds testing procedure and Vector Error Correction Model (VECM) within the framework of the canonical currency crisis models. The results of the bounds tests suggest the existence of a level relationship between EMP and the selected macroeconomic fundamentals. The results of the VECM also suggest that there exists a unidirectional causation that runs from those macroeconomic fundamentals to EMP in the case of the Turkish Economy.
Publication Date
Winter 2010
Citation Information
Mete Feridun. "Do macroeconomic fundamentals affect exchange market pressure? Evidence from bounds testing approach for Turkey"
Applied Economics Letters 
(2010)
Available at: http://works.bepress.com/mete-feridun/2/