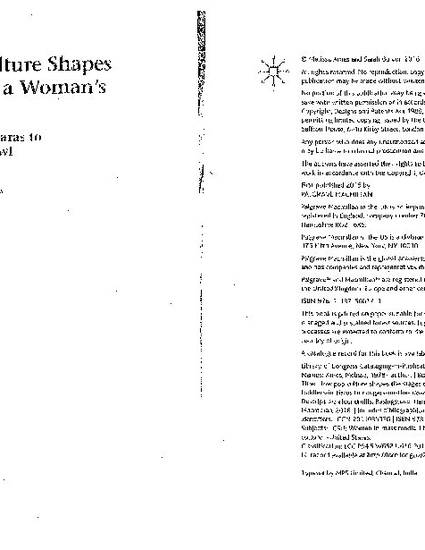 Book
Chapter 8 - How Pop Culture Shapes - Excerpt.pdf
(2016)
Abstract
Pumas, and Cougars, and MILFs,
Oh My!: Popular Portrayals of
Romance and Sexual Encounters
Between 'The Older Woman'
and Younger Man
Publisher
Palgrave MacMillan
Citation Information
Melissa Ames and Sarah Burcon. Chapter 8 - How Pop Culture Shapes - Excerpt.pdf. New York(2016) p. 169 - 177
Available at: http://works.bepress.com/melissa_ames/14/
Creative Commons license
This work is licensed under a Creative Commons CC_BY-NC-ND International License.