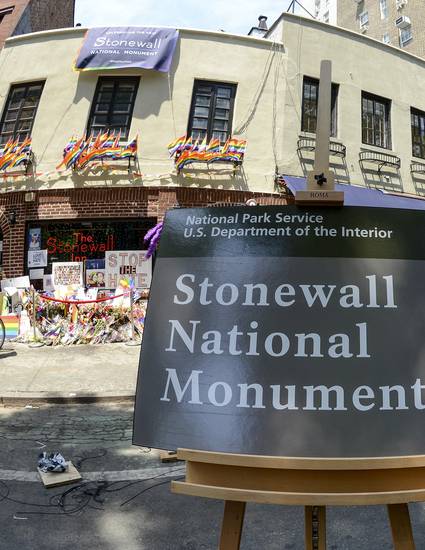 Popular Press
Red, White, and Rainbows: The National Park Service LGBTQ Theme Study
Process (Organization of American Historians) (2016)
Abstract
On October 11, 2016, National Coming Out Day, the National Park Service (NPS) announced the release of LGBTQ America: A Theme Study of Lesbian, Gay, Bisexual, Transgender, and Queer History, a 32-chapter, 1,200-page work designed to provide a broad context for understanding LGBTQ history in the United States and for evaluating the significance of places associated with that history. This theme study was the key piece of the NPS LGBTQ Heritage Initiative. The purpose of the initiative was to increase the representation of LGBTQ people and history in NPS programs, particularly in the realm of interpretation in the parks, and in the National Register of Historic Places and National Historic Landmarks programs which are both overseen by the NPS.
Publication Date
November, 2016
Citation Information
Megan E. Springate. "Red, White, and Rainbows: The National Park Service LGBTQ Theme Study"
Process (Organization of American Historians)
(2016)
Available at: http://works.bepress.com/meganspringate/32/