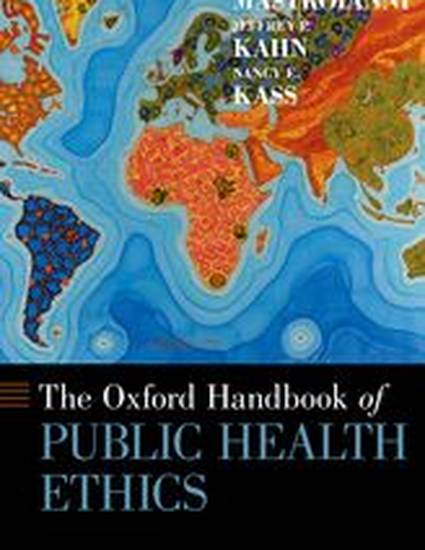 Article
Pandemic Disease, Public Health, and Ethics
The Oxford Handbook of Public Health Ethics (2019)
Abstract
Infectious disease pandemics raise significant and novel ethical challenges to the organization and practice of public health. This chapter provides an overview of the salient ethical issues involved in preparing for and responding to pandemic disease, including those arising from deploying restrictive public health measures to contain and curb the spread of disease (e.g., isolation and quarantine), setting priorities for the allocation of scarce resources, health care workers' duty to care in the face of heightened risk of infection, conducting research during pandemics, and the global governance of preventing and responding to pandemic disease. It also outlines ethical guidance from prominent ethical frameworks that have been developed to address these ethical issues and concludes by discussing some pressing challenges that must be addressed if ethical reflection is to make a meaningful difference in pandemic preparedness and response.
Keywords
pandemic,
infectious disease,
isolation,
quarantine,
governance,
priority setting,
resource allocation
Publication Date
Winter March, 2019
DOI
10.1093/oxfordhb/9780190245191.013.69
Citation Information
Max Smith and Ross E Upshur. "Pandemic Disease, Public Health, and Ethics"
The Oxford Handbook of Public Health Ethics
(2019)
Available at: http://works.bepress.com/maxwell-smith/6/