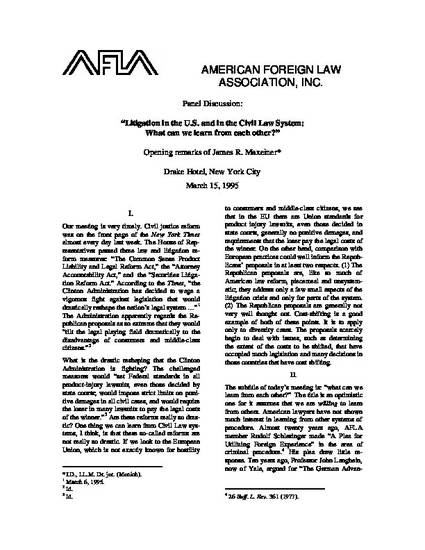 Article
Litigation in the U.S. and in the Civil Law System: What Can We Learn from Each Other?
All Faculty Scholarship
Document Type
Conference Proceeding
Publication Date
3-15-1995
Abstract
Discusses the lack of American interest in learning about foreign civil procedure. Considers points where America might benefit from foreign experiences. Suggests significant differences in procedure can be attributed to emphasis on day-in-court thinking over reasoned decision thinking.
Citation Information
Litigation in the U.S. and in the Civil Law System: What Can We Learn from Each Other?, American Foreign Law Association, New York, NY, March 15, 1995