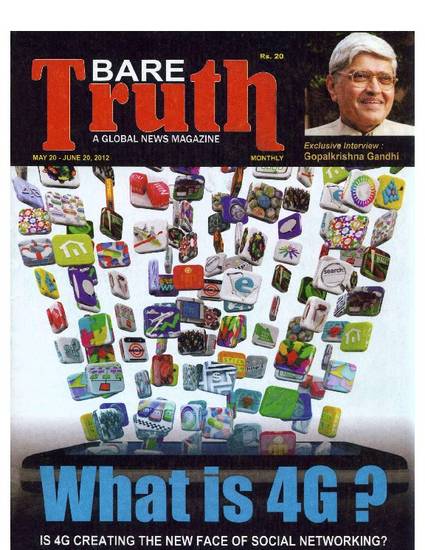 Article
Public Awareness: Sword against Counterfeiting and Smuggling
Bare Truth (2012)
Abstract
In the recent past, India's economic growth story has attracted world's attention bringing about a new set of challenges such as counterfeits, pass-oflfs and smuggling posing a serious threat to domestic brands and industry. Rapid advancements in information communication and technology are further boosting the growth of such illicit activities. International studies indicate that, by 2015, the total impact of trade in coimterfeits and pirated goods ~ including the value of domestically sold fakes, those traded on the internet and the added costs to society through lost taxes and jobs - will exceed one trillion dollars. All this is; (a) Hurting the integrity of the brand, thus eroding sales of the legitimate product; (b) Undermining local industry. Discouraging legal imports; and (c) Reducing volume of revenue collection from duties and levies by the State. It also means less public funding for services such as health, education and social welfare. Further, Interpol in particular have also noted the continuing increase in the distribution and consumption of products which are highly dangerous to human health and safety; and the UN interregional crime and justice research institute have reported specific involvement of major international organized criminal cartels in the trading of fakes.
Publication Date
Summer June 20, 2012
Citation Information
Maurya Vijay Chandra and Meenu Chandra. "Public Awareness: Sword against Counterfeiting and Smuggling"
Bare Truth
Vol. IV Iss. 6 (2012)
Available at: http://works.bepress.com/mauryavchandra/17/