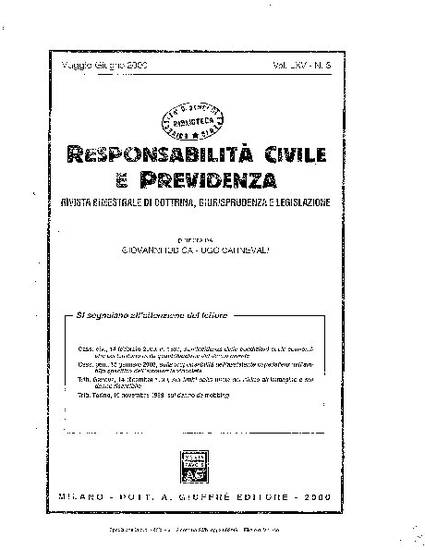 Article
La responsabilità della pubblica amministrazione in diritto comparato
Responsabilità civile e previdenza (2000)
Abstract
The paper analyzes and compares the liability rules which apply to public authorities' wrongful acts under French, German, Italian, and Anglo-American law. More in particular, the paper examines the acts that, in the concerned jurisdictions, may trigger the liability of public authorities, the tort law remedies that may be sought against them, and the courts that are competent to hear such claims.
Keywords
Liability of Public Authorities
Citation Information
Mauro Bussani. "La responsabilità della pubblica amministrazione in diritto comparato"
Responsabilità civile e previdenza
Vol. 3 (2000)
Available at: http://works.bepress.com/mauro_bussani/25/