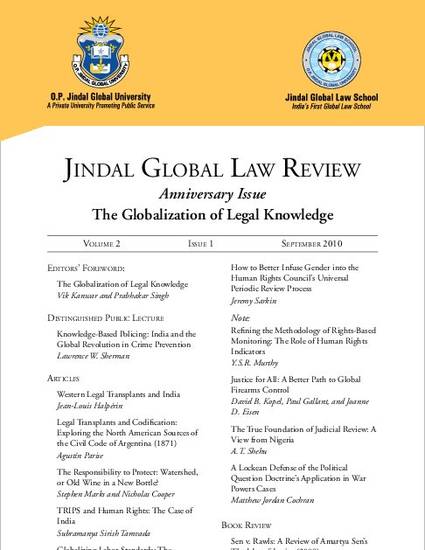 Article
A Lockean Defense of the Political Question Doctrine's Application in War Powers Cases
Jindal Global Law Review (2010)
Abstract
This article provides a social contract explanation of and justification for the political question doctrine's application in war powers disputes. Natural legal principles demonstrate that even if the doctrine stands on unsure footing in some respects, it properly renders non-justiciable any supposed conflict between Congress and the President. As a detailed look into John Locke's work reveals, the intervening of a judiciary power into war decisions robs a government of the touchstone of its legitimacy.
Keywords
Social Contract,
Executive Power,
War Powers,
Declaration of War,
Natural Law
Publication Date
Fall 2010
Citation Information
Matthew Jordan Cochran,
A Lockean Defense of the Political Question Doctrine's Application in War Powers Cases
, 2
Jindal Global L. Rev
. 232 (2010).