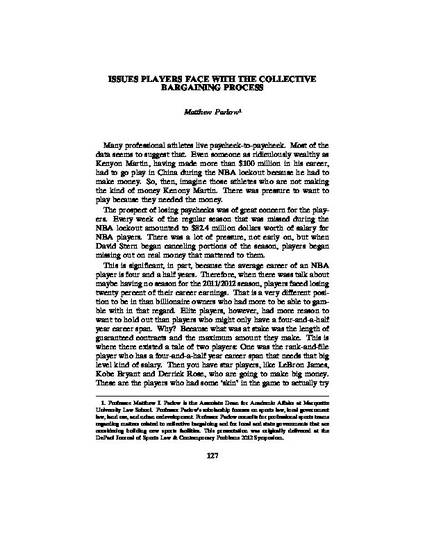 Article
Issues Players Face with the Collective Bargaining Process
DePaul Journal of Sports Law & Contemporary Problems (2012)
Abstract
This presentation was originally delivered at the DePaul Journal of Sports Law & Contemporary Problems 2012 Symposium.
Keywords
collective bargaining,
negotiations,
lockout,
NBA,
sports,
public relations,
sports law
Citation Information
Matthew Parlow, Issues Players Face with the Collective Bargaining Process, 8 DePaul J. Sports L. & Contemp. Probs. 127 (2012).