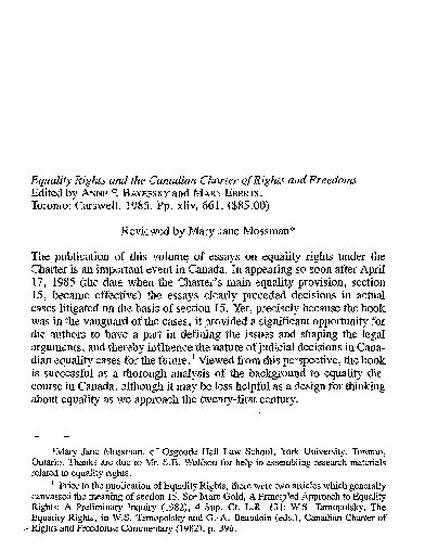 Article
Book Review: Equality Rights and the Canadian Charter of Rights and Freedoms, edited by Anne F. Bayefsky and Mary Eberts
Canadian Bar Review. Volume 66, Number 1 (1987), p. 185-190.
Document Type
Book Review
Publication Date
1-1-1987
Creative Commons License
Creative Commons Attribution-Noncommercial-No Derivative Works 4.0
Citation Information
Mossman, Mary Jane. "Book Review: Equality Rights and the Canadian Charter of Rights and Freedoms, edited by Anne F. Bayefsky and Mary Eberts."
Canadian Bar Review
66.1 (1987): 185-190.