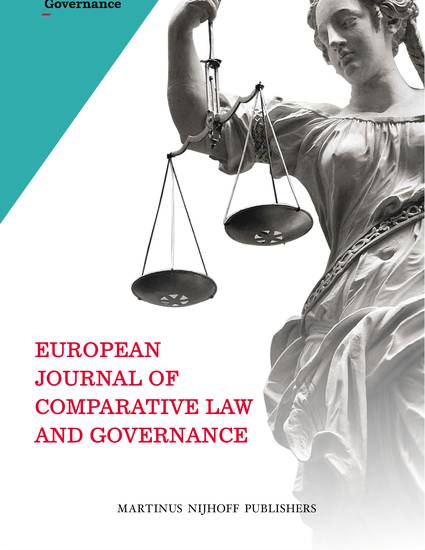 Article
Comparative Law in the Global Context: Exploring the Pluralism of Human Rights Indicators
European Journal of Comparative Law and Governance (2015)
Abstract
This paper aims to explore what role comparative law can play in the study of global human rights indicators. Global human rights indicators are created within institutional frameworks, and used for purposes that diverge significantly from one another. Indicators differ in their internal structures, in the networks of the actors making
them, and in the uses to which they lend themselves. The potential of comparative law with regard to these indicators goes beyond the mere caution against the risks of misinterpretation of legal cultures confronted with the international human rights discourse. Comparative law lenses help, among other things, to see through the macrocosm of global indicators, highlighting patterns of convergence and divergence that are relevant to global governance and might otherwise go under-appreciated.
Keywords
global indicators,
comparative law,
human rights
Publication Date
Spring 2015
Citation Information
Marta Infantino. "Comparative Law in the Global Context: Exploring the Pluralism of Human Rights Indicators"
European Journal of Comparative Law and Governance
Vol. 2 (2015) p. 97 - 123
Available at: http://works.bepress.com/marta_infantino/26/