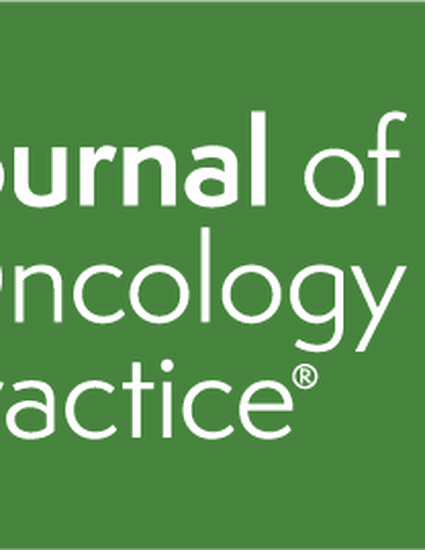 Article
Completion of Therapy Talk
Journal of Oncology Practice (2016)
Abstract
Neil was 4 years old when he was diagnosed with acute lymphoblastic leukemia, and 7 years old when he completed his treatment. For Neil, there was little he remembered of life at any time other than as a patient with cancer. On the day of his last planned treatment, as with many such visits, we walked into his room with a certificate of completion, a gift bag, and a cheerful song. Much to our surprise, Neil sat quietly in his chair and stared at the corner of the room. We halted our song midsentence and Neil looked at us and asked, "Is it okay if I don't feel like celebrating?" We, the members of the clinic team, were left feeling abashed, wondering how we could have so misconceived the situation and how often we may have committed the same error in the past.
Neil's reaction taught us much about the potential differences in perceptions between patients, families, and health care team members around the completion of planned upfront therapy, and guided us to take a look at how we approached the occasion. We realized that what patients and families really need at this important moment is an opportunity to discuss their fears and hopes and to have their questions answered; as much as on the day they first faced the diagnosis of cancer, they need a conversation.
So much of oncology care occurs in conversations. Not more than a decade ago, the article by Mack and Grier
1
in
Journal of Clinical Oncology
offered a practical and concise approach to delivering the bad news of a cancer diagnosis and supporting families during such a tumultuous time. This early conversation is of paramount importance in preparing patients and families for their cancer journey and for establishing a therapeutic relationship. It influences much of their upcoming experiences and is often remembered for years to come.
At the other end of the cancer treatment journey is another important conversation but one that receives less structured attention in our mental scripts or in our training programs: the completion of therapy talk, an important conversation in its own right and with its own requirements for individualized structure and content. Our personal approach to this conversation, culled from years of trial and error and encapsulated in three main goals, is presented here. Many of the concepts discussed below are not unique to pediatrics but are relevant to all survivors who reach this significant milestone.
Citation Information
Marta Wilejto, Holcombe Grier and Furqan Shaikh. "Completion of Therapy Talk"
Journal of Oncology Practice
(2016)
Available at: http://works.bepress.com/marta-wilejto/1/