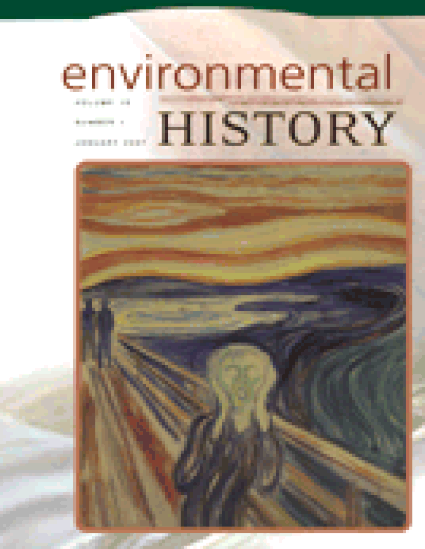 Article
From King Cane to King Cotton: Razing Cane in the Old South
Environmental History (2007)
Abstract
This article explains the ecological history of the brakes of river cane, or "tree grass," that once covered vast areas of the American South and its relationship to the agricultural and economic history of the early South. Cane is a plant of the margins that thrives on disturbance, and the relationship between cane and people in the South was always give-and-take. Ultimately, overgrazing by cattle and systematic clearing to make way for cotton reduced the South's canebrakes to a vestige of their former range.
Publication Date
January, 2007
Citation Information
Mart A. Stewart. "From King Cane to King Cotton: Razing Cane in the Old South"
Environmental History
Vol. 12 Iss. 1 (2007)
Available at: http://works.bepress.com/mart_stewart/9/