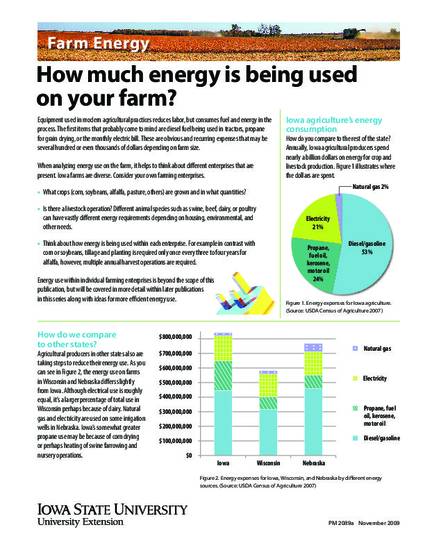 Article
Farm Energy: How much energy is being used on your farm?
Agriculture and Environment Extension Publications
Extension Number
PM 2089A
Description
Discover how Iowa farm energy use compares to other states and how individuals can save energy on the farm. First in a series of publications in the Farm Energy Conservation and Efficiency Initiative.
Publication Date:
11-1-2009
Publisher:
Iowa State University Extension and Outreach
Keywords:
Agriculture and Biosystems Engineering,
Crops,
Energy
Citation Information
H. Mark Hanna, Jay D. Harmon and Jane Flammang. "Farm Energy: How much energy is being used on your farm?" Ames, IA(2009)
Available at: http://works.bepress.com/mark_hanna/139/