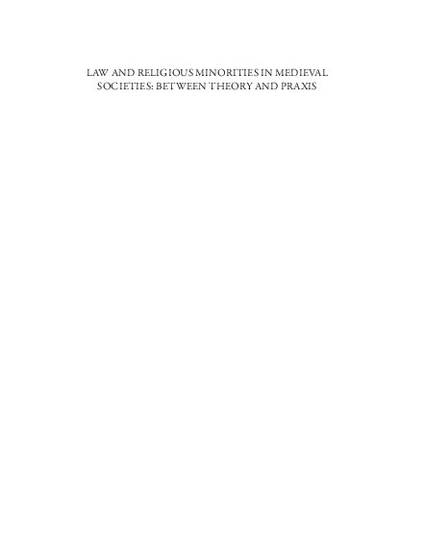 Contribution to Book
"Los vapores de la sospecha. El baño público entre el mundo andalusí y la Castilla medieval (siglos X-XIII) .pdf
"Law and religious minorities in medieval societies: Between theory and praxis" (2016)
Abstract
Hundreds of medieval texts (fuero, fatwas, hisba manuals, legal treatises, medieval ordinances as well as narrative sources (chronicles, hagiography) sals with day-to-day contacts between Jews, Christians an Muslims. Although distinctions were enforced between religious groups they did not remain the same over the time, in fact they changed in response of political agendas. In the article I deal with the problem of the use of the public bath houses for dhimmis en al-Andalus and contrasting them with fueros in Iberia to determine whether Christian uses were stricter than former Islamic ones.
Keywords
religious minorities,
muslims,
christians,
medieval Spain,
public bath houses
Publication Date
Winter October 6, 2016
Editor
Ana Echevarría, Juan Pedro Monferrer, John Tolan
Citation Information
Marisa Bueno. ""Los vapores de la sospecha. El baño público entre el mundo andalusí y la Castilla medieval (siglos X-XIII) .pdf" Leyden
"Law and religious minorities in medieval societies: Between theory and praxis"
Vol. 8 (2016) p. 125 - 156
Available at: http://works.bepress.com/marisa_bueno/11/
Creative Commons License
This work is licensed under a Creative Commons CC_BY-NC-ND International License.