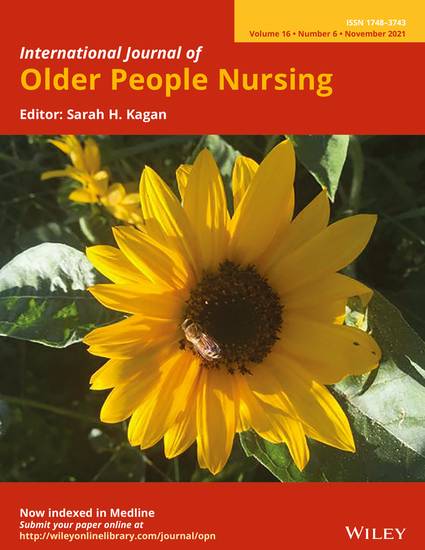 Article
Communication in home care: Understanding the lived experiences of formal caregivers communicating with persons living with dementia
International Journal of Older People Nursing (2021)
Abstract
Background
Little is known about formal caregivers' lived experiences communicating with persons living with dementia (PLWD) who live in their own homes. Most information comes from research conducted in long-term care settings or home care settings involving family care partners. Yet, there are expected needs and rising demands for formal caregivers to provide support within clients' homes.
Objectives
Accordingly, this study aimed to understand the lived experiences of personal support workers (PSWs) regarding their communication with PLWD who live in their own homes.
Methods
The study was grounded in a hermeneutic phenomenological research approach. Data were collected as part of the Be EPIC project, an evidence-informed, person-centred communication intervention for PSWs caring for PLWD. One, in-depth semi-structured interview was conducted with each of the PSWs (N = 15). Thematic analysis was completed on the interviews.
Results
Three major themes emerged: (1) Challenged by dementia-related impairments; (2) Valuing communication in care; and (3) Home is a personal space. Findings revealed that PSWs experience difficulties communicating with PLWD because of dementia-related impairments, despite PSWs recognizing the importance of communication when they provide optimal care in the homes of PLWD. This suggests that PSWs view communication as a crucial component of quality care but do not possess the skills necessary to ensure effective interactions. Findings also demonstrated the importance, uniqueness and impact of the personal home space on PSWs' experiences with communication.
Conclusion
Overall, findings indicate that PSWs acknowledge the importance of communication as an integral element of providing optimal care, but dementia-related impairments and the intimate, personal home-based care context can hinder successful communication between PSWs and PLWD. The implications of the findings are that additional and targeted education and training are required for PSWs, especially on how dementia-related impairments impact communication within the context of home care based services for PLWD.
Keywords
caregivers,
carers,
communication,
dementia,
home care,
nursing assistants,
older adults
Publication Date
Summer August 1, 2021
Citation Information
Pabiththa Kamalraj, Marie Y Savundranayagam, Joseph B Orange and Marita Kloseck. "Communication in home care: Understanding the lived experiences of formal caregivers communicating with persons living with dementia"
International Journal of Older People Nursing
(2021)
Available at: http://works.bepress.com/marie_savundranayagam/29/
Creative Commons license
This work is licensed under a Creative Commons CC_BY-NC International License.