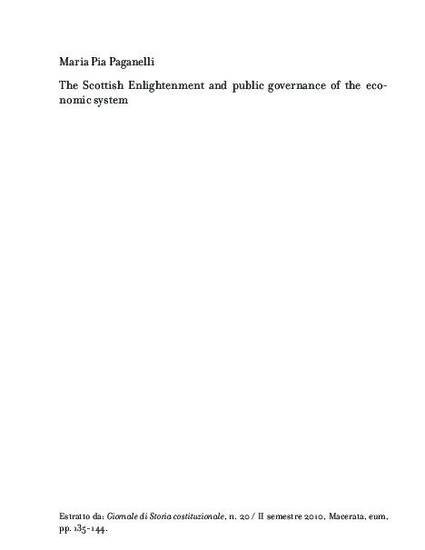 Article
Scottish Enlightenment and Public Governance of the Economic System
Journal of Constitutional History: Constitutional Ideas and Principles of the Scottish Enlightenment
Publication Date
1-1-2010
Abstract
This paper questions the idea that natural, in the natural system of liberty Adam Smith describes, means inevitable, normal, or perfect. For Smith, what is natural in a natural system that governs the economy seems to be a normative prescription.
Citation Information
Paganelli, M. P. (2010). Scottish Enlightenment and Public Governance of the Economic System.
Journal of Constitutional History: Constitutional Ideas and Principles of the Scottish Enlightenment
, pp. 135-146.