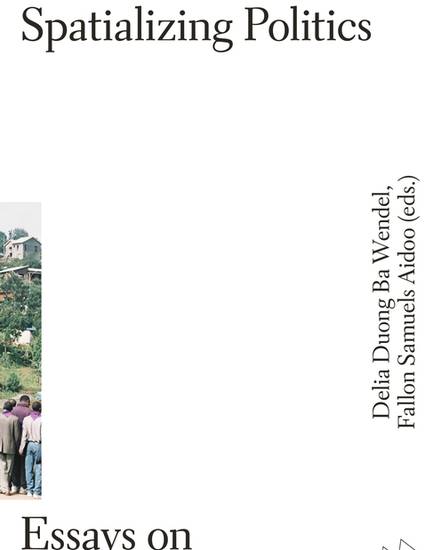 Contribution to Book
"There Were Streets": Urban Renewal And The Early Troubles In London/Derry, Northern Ireland
Spatializing Politics: Essays on Power and Place (2015)
Abstract
Spatializing Politics is an anthology of emerging scholarship that treats built and imagined spaces as critical to knowing political power. In academic and popular discourse, spaces tend to serve as passive containers, symbols, or geographical coordinates for political theories, ideologies, and histories. By contrast, the essays in this collection illustrate how buildings and landscapes as disparate as Rust Belt railway stations and rural Rwandan hills become tools of political action and frameworks for political authority. Each chapter features original research on the spatial production of conflict and consensus, which ranges from exclusion and incarceration to reclamation and reconciliation. By focusing on the architects and spaces of political empowerment, the anthology fills a critical gap in studies of space and politics in anthropology, architectural history, conflict studies, geography, public policy, science/technology studies, and urban planning. These essays also demonstrate the global, historical, and contemporary relevance of thinking spatially for political action. Altogether, this multidisciplinary collection puts forward various spatial epistemologies that conceptualize, concretize, and contest forms of spatial politics.
Keywords
History,
Urban Geography,
Irish Studies,
Urban History,
Urban Planning,
Urban Studies,
Irish History,
Ireland,
Urban Renewal,
Northern Ireland,
Public Participation in Urban Renewal,
and Architecture and Public Spaces
Editor
Delia Duong Ba Wendel, Fallon Samuels Aidoo
Publisher
Harvard University Press
Citation Information
Margo Shea. ""There Were Streets": Urban Renewal And The Early Troubles In London/Derry, Northern Ireland"
Spatializing Politics: Essays on Power and Place
(2015) p. 19 - 48
Available at: http://works.bepress.com/margo-shea/5/