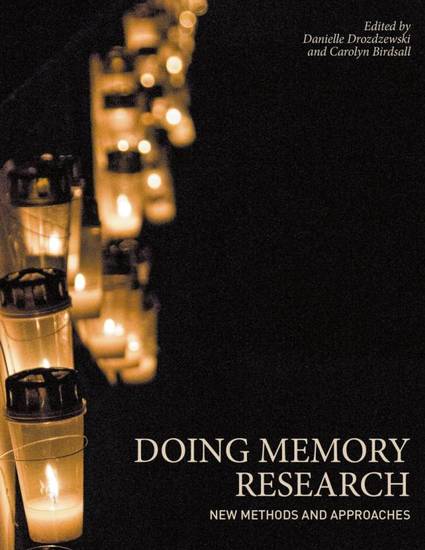 Contribution to Book
Participatory Methods and Community-Engaged Practices for Collecting, Presenting and Representing Cultural Memory
Doing Memory Research Differently: New Methods and Approaches (2019)
Abstract
The socially constructed nature of memory and the well-documented ties between place and memory make collaborative and participatory research methodologies particularly significant to scholarship in memory studies, place attachment and place-making. This chapter explores how participatory research methodologies combined with digital tools, including participatory project design, crowdsourcing, participatory community mapping and community curation can render more visible the individual and social functions of cultural memory to researchers and participants in collaborative projects. Participatory methods contribute to our understanding of memory's role in place-making by making visible performances of memory that simultaneously honor individual representations and narratives, construct intimate publics and make visible community identities through collected and collective memories. Operating at the junctions of inclusivity and selection, of naming and making, scholars and their co-researchers construct meaning and negotiate its broader and deeper significance together using these methods.  The widely democratic nature of memory, place-based knowledge and place attachment offers possibilities for understanding them and their intersections in new ways.
Editor
Danielle Drozdzewski, Carolyn Birdsall
Publisher
Palgrave Macmillan
DOI
10.1007/978-981-13-1411-7
Citation Information
Margo Shea. "Participatory Methods and Community-Engaged Practices for Collecting, Presenting and Representing Cultural Memory"
Doing Memory Research Differently: New Methods and Approaches
(2019) p. 169 - 189
Available at: http://works.bepress.com/margo-shea/13/