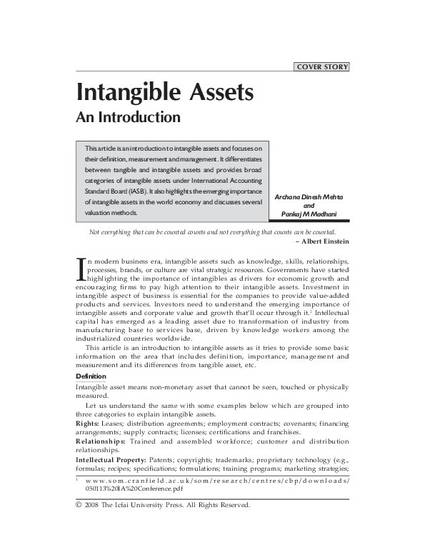 Article
Intangible Assets - An Introduction
The Accounting World (2008)
Abstract
This article is an introduction to intangible assets and focuses on their definition, measurement and management. It differentiates between tangible and intangible assets and provides broad categories of intangible assets under International Accounting Standard Board (IASB). It also highlights the emerging importance of intangible assets in the world economy and discusses several valuation methods.
Keywords
Intangible Assets,
Accounting standards
Publication Date
September 1, 2008
Citation Information
Archana Dinesh Mehta and Pankaj Madhani. "Intangible Assets - An Introduction" The Accounting World (2008): 11-19.