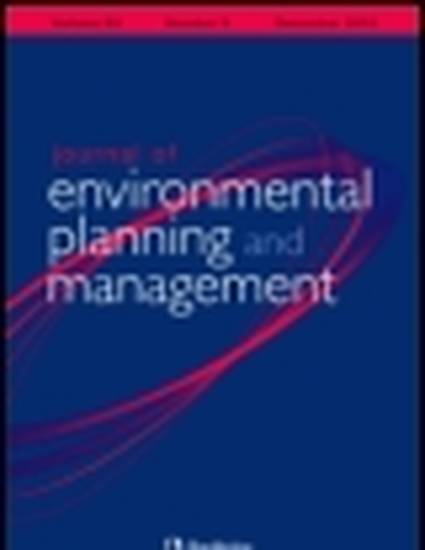 Article
Testing the environmental Kuznets curve hypothesis for water footprint indicator: a cross-sectional study
Journal of Environmental Planning and Management (2015)
Abstract
The water footprint analysis has become a rapidly growing field of research although little attention has been paid to its relationship with economic growth. Using the available cross-section data, this study examines how the per capita water footprint varies as a function of per capita income within the environmental Kuznets curve framework at both aggregated and disaggregated level of water footprint. In addition, the issue of omitted variables is investigated by incorporating a number of control variables. Estimation results show no evidence in favour of an inverted-U environmental Kuznets curve, but they yield, in most cases, an evolution into an N-shaped relationship. This means that water footprint rises in the beginning with incomes, then falls as nations grow wealthier to rise again at very high income levels. This calls into question the traditional economic view of income growth sustainability as it applies to water.
Publication Date
Fall November 11, 2015
Citation Information
Maamar Sebri. "Testing the environmental Kuznets curve hypothesis for water footprint indicator: a cross-sectional study"
Journal of Environmental Planning and Management
(2015) ISSN: 0964-0568
Available at: http://works.bepress.com/maamar_sebri/16/