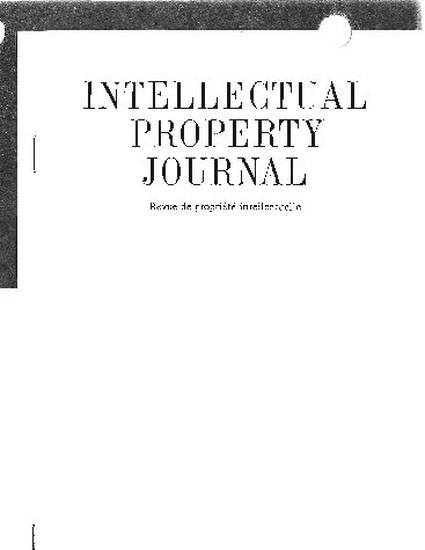 Article
Shifting the Balance of Copyright Control for Photographic Works in Canada
Intellectual Property Journal
Publication Date
1-1-1993
Abstract
This case comments upon the recent Ontario Divisional Court decision in Allen v Toronto Star Newspapers Ltd (1997), 36 OR (3d) 201 (Ont Div Ct), focusing upon the issue of ownership of copyright in photogenic works in Canada, and the negative effects that this decision will ahve, if followed in other cases and jurisdictions, upon creators' ability to control their works and to derive full economic benefit therefrom as envisioned under Canada's Copyright Act, RSC 1985 c C-42.
Citation Information
Margaret Ann Wilkinson and Charles Painter. "Shifting the Balance of Copyright Control for Photographic Works in Canada"
Intellectual Property Journal
Vol. 13 Iss. 3 (1993) p. 353 - 381
Available at: http://works.bepress.com/ma_wilkinson/35/