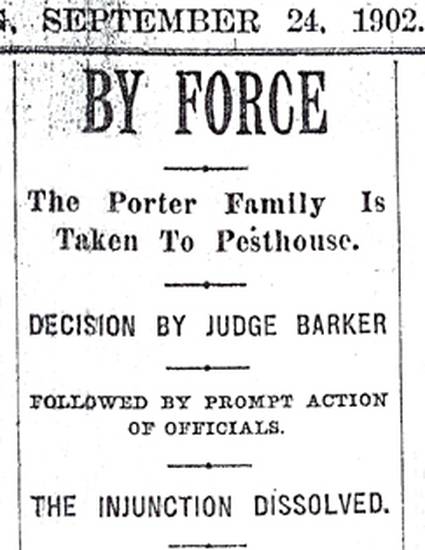 Article
Architecture on Trial: The Porters and the Pest House
Landmark Report (2014)
Abstract
When young Amelia Porter contracted smallpox in September 1902, a legal battle ensued between her parents, who wanted her cared for at home, and Bowling Green, Kentucky physician and State Board of Health secretary Dr. Joseph N. McCormack, who demanded that the family be quarantined in the local "pest house" until determined not to be contagious. The lawsuit raised issues of medical expertise, individual rights vs. public safety, the adequacy of Bowling Green's quarantine hospital, and the personality and tactics of McCormack, whose crusades for public health legislation had earned him many enemies.
Keywords
Joseph N. McCormack,
Luther R. Porter,
Amelia Porter,
smallpox,
pest house,
epidemics,
public health
Publication Date
December, 2014
Citation Information
Lynn E. Niedermeier. "Architecture on Trial: The Porters and the Pest House"
Landmark Report
(2014)
Available at: http://works.bepress.com/lynn_niedermeier/60/