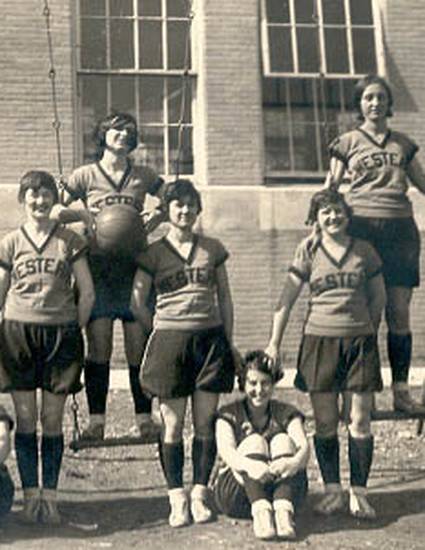 Article
Measuring Up: Women's Intercollegiate Sports Return to WKU
University Archives WKU History (2007)
Abstract
Since 1912, WKU had fielded women's athletic teams, but after 1930 they were restricted to intramural competition. In 1972, with the implementation of Title IX on the horizon, physical education faculty members and students began to lobby for the quick restoration of an intercollegiate athletics program for women. Although they met with some resistance, by 1973-74 WKU women were competing again on an intercollegiate basis in basketball, tennis, golf, gymnastics, track and riflery.
Keywords
Title IX,
women's athletics,
women's basketball at WKU
Publication Date
August 13, 2007
Citation Information
Lynn E. Niedermeier. "Measuring Up: Women's Intercollegiate Sports Return to WKU"
University Archives WKU History
(2007)
Available at: http://works.bepress.com/lynn_niedermeier/6/