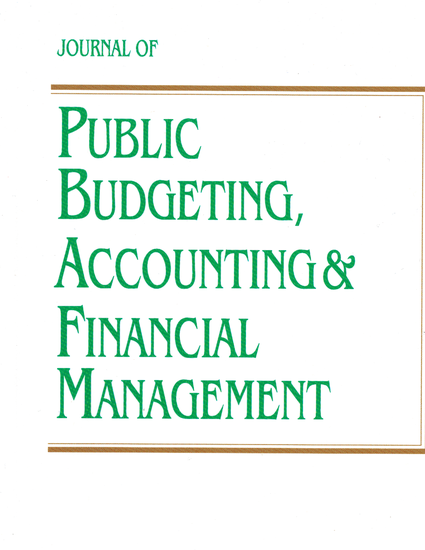 Article
Is California Broke or Is Its Budgeting System Broken? Empirical Examination of the Budget Affordability, the Institutional Arrangements, and the Growth of Deficits in California
Journal of Public Budgeting, Accounting & Financial Management (2015)
Abstract
Since the 1978 adoption of Proposition 13 California's fiscal conditions have steadily deteriorated. This article questions whether this fiscal deterioration is due to a lack of budget affordability or of institutional ineffectiveness. In examining the institutional ineffectiveness of California's budget system the article focuses on: (1) general revenue mobilization, (2) expenditure mandates in education, and (3) legislative party divisions in face of supermajority requirements. To this end, the article develops a pre-post regression model that analyzes the factors that influenced the state budget balances. The article finds that California's deteriorating fiscal conditions are strongly influenced by the declining effective tax rate. The study also finds that increases in education spending are a statistically significant factor, but finds mixed support for the argument that political divisions drive California's budget deficits.
Keywords
California,
budget,
revenue
Publication Date
Fall 2015
Citation Information
Dragan Stanisevski and Luke Fowler. "Is California Broke or Is Its Budgeting System Broken? Empirical Examination of the Budget Affordability, the Institutional Arrangements, and the Growth of Deficits in California"
Journal of Public Budgeting, Accounting & Financial Management
Vol. 27 Iss. 3 (2015) p. 377 - 402 ISSN: 10963367
Available at: http://works.bepress.com/luke-fowler/2/