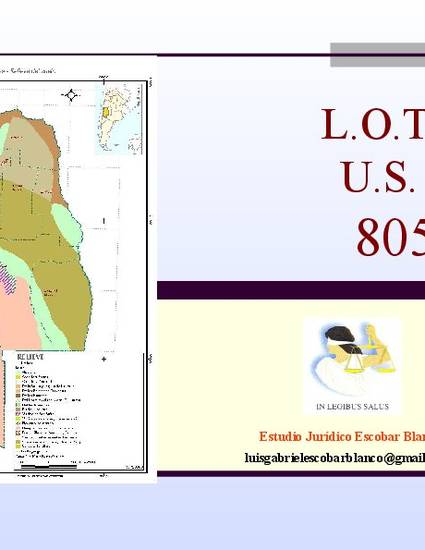 Presentation
Aspectos Democraticos de la Ley de Ordenamiento Territorial y Usos del Suelo de la Provincia de Mendoza Nª 8051
Centro de Estudios Prospectivos - UNCuyo - Mendoza (2012)
Abstract
In these times when direct forms of democracy burst before formal institutions, the Land Use Planning Law in the Province of Mendoza is presented as valid and democratic alternative, which integrates direct citizen participation with the constitutional representative principle, contemplating identity cultural as a valid indicator for the management model
This Law Nº 8051 formalizes and concrete the spirit of the quintessential democratic in three principles: government of the people, by the people and for the people. And we add our tradition the principle "the people want to know what it is"
Keywords
ordenamiento territorial,
democracia,
prospectiva,
renta ambiental,
democracy,
land use planning,
environmental income
Publication Date
June, 2012
Citation Information
Luis Gabriel Escobar Blanco. "Aspectos Democraticos de la Ley de Ordenamiento Territorial y Usos del Suelo de la Provincia de Mendoza Nª 8051"
Centro de Estudios Prospectivos - UNCuyo - Mendoza
(2012)
Available at: http://works.bepress.com/luis_escobarblanco/1/
Creative Commons License
This work is licensed under a Creative Commons CC_BY-NC International License.