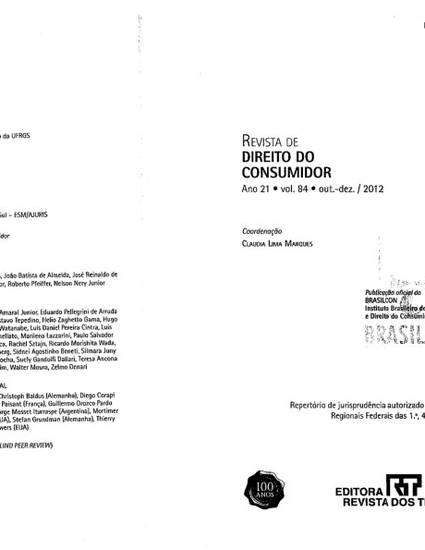 Article
A teoria do contrato no paradigma constitucional
Revista de Direito do Consumidor (2012)
Abstract
The transition from the rule of law to the constitutional state resulted in the neoconstitutionalist model guided by the protection of fundamental rights. Indeed, civil law and its traditional institutions were conditioned by the public penetration in the private relations. The constitutionalization of civil law presupposes the existential dimension as the core of civil law, which is now concerned with the values emanated from the being in the political community. Therefore, it is necessary to have a reformulation of the concept of subject of rights in the way of a substantive equality as a legitimizing reason of civil law. The theory of contracts has responded to these impulses with a renewed theoretical basis and with the addition of new principles in the search for effective protection of the disadvantaged party and for achieving the ideal of justice in patrimonial legal situations.
Publication Date
December, 2012
Citation Information
Lucas Abreu Barroso. "A teoria do contrato no paradigma constitucional"
Revista de Direito do Consumidor
Vol. 84 (2012)
Available at: http://works.bepress.com/lucasabreubarroso/4/