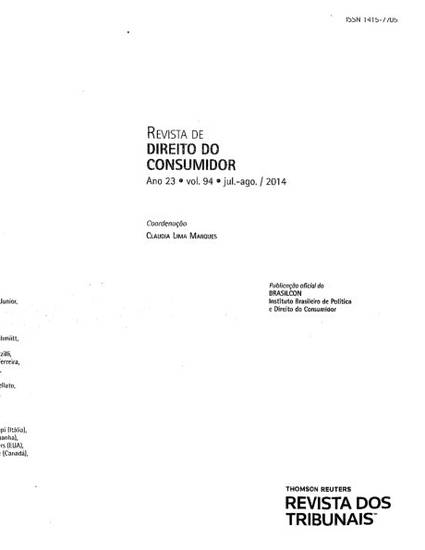 Article
O dano psíquico nas relações civis e de consumo
Revista de Direito do Consumidor (2014)
Abstract
Socio-economic practices and hyper-consumption stimulate the creation of new types of damage. The demand for full protection of the human person increases proportionally in civil and consumer relationships. But the role that falls to tort law does not find - in the legal dogmatics - adequate tools to face such a challenge. The scenario is even worse with respect to non-material damages. With their identification as moral damages, the recognition of other categories of damages in Brazilian law such as psychic damages, based on the protection of psychophysical integrity of the victim, is prevented.
Keywords
Brazil; Civil law; Consumer protection law
Publication Date
August, 2014
Citation Information
Lucas Abreu Barroso and Eini Rovena Dias. "O dano psíquico nas relações civis e de consumo"
Revista de Direito do Consumidor
Vol. 94 (2014)
Available at: http://works.bepress.com/lucasabreubarroso/3/