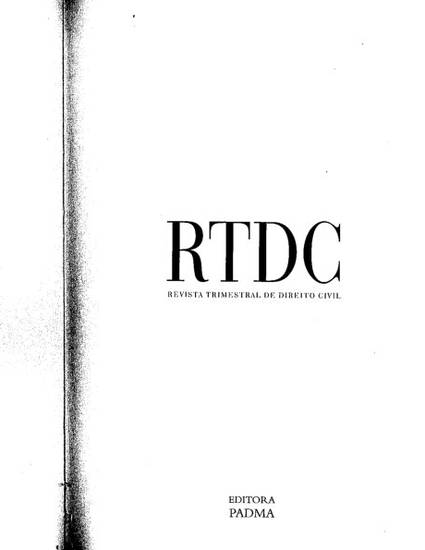 Article
A obrigação de reparar por danos resultantes da liberação do fornecimento e da comercialização de medicamentos
Revista Trimestral de Direito Civil (2010)
Abstract
This study expresses a commentary on the paradigmatic Law 12,190/2010. In this law the State once again acknowledges its responsibility in relation to the Thalidomide Syndrome. Besides the social security pension of former times, this time it stipulates compensation for moral damage. However, from in a critical perspective, the obligation to pay damages would be more extensive than the exclusive satisfaction of the victims.
Keywords
State; inspection; medication; thalidomide; compensation; moral damage.
Publication Date
September, 2010
Citation Information
Lucas Abreu Barroso and Pablo Malheiros da Cunha Frota. "A obrigação de reparar por danos resultantes da liberação do fornecimento e da comercialização de medicamentos"
Revista Trimestral de Direito Civil
Vol. 43 (2010)
Available at: http://works.bepress.com/lucasabreubarroso/2/