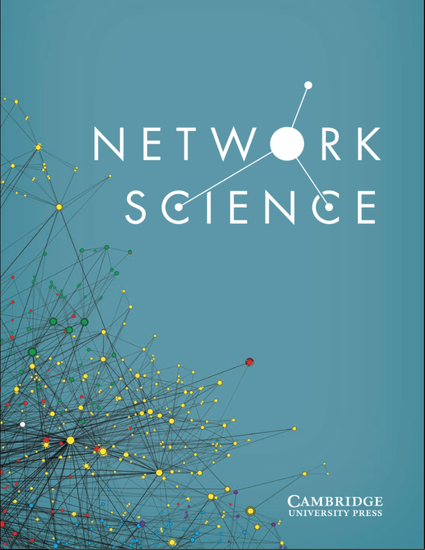 Article
Examining the literature on "Networks in Space and in Time." An introduction
Network Science (2015)
Abstract
The Network science special issue of "Networks in space and in time: methods and applications" contributes to the debate on contextual analysis in network science. It includes seven research papers that shed light on the analysis of network phenomena studied within geographic space and across temporal dimensions. In these papers, methodological issues as well as specific applications are described from different fields. We take the seven papers, study their citations and texts, and relate them to the broader literature. By exploiting the bibliographic information and the textual data of these seven documents, citation analysis and lexical correspondence analysis allow us to evaluate the connections among the papers included in this issue.
Publication Date
Spring April, 2015
Citation Information
Luca De Benedictis, Prosperina Vitale and Stanley Wasserman. "Examining the literature on "Networks in Space and in Time." An introduction"
Network Science
Vol. 3 Iss. 1 (2015)
Available at: http://works.bepress.com/luca_de_benedictis/38/