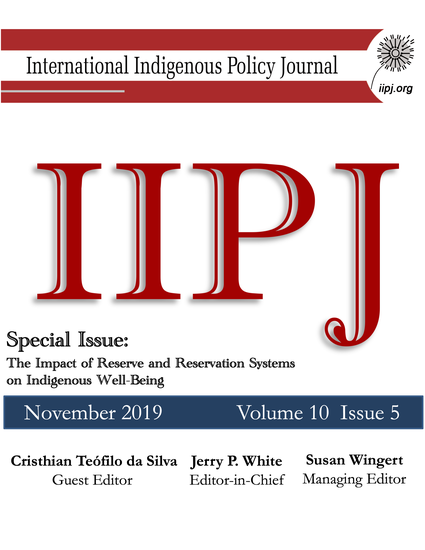 Article
Colonial Legacies and Collaborative Action: Improving Indigenous Peoples' Health Care in Canada
International Journal of Indigenous Health (2020)
Abstract
Indigenous people experience significant health disparities compared to non-Indigenous people, which are exacerbated by less accessible and poorer quality health care services. This research aimed to understand the specific barriers to health care that Indigenous patients and their families face, as well as to explore promising practices and strategies for improving the responsiveness of health services to the needs of Indigenous people. Through qualitative interviews with Indigenous and non-Indigenous health care and social services providers, we identified a range of challenges and successful approaches, and developed recommendations for improving policy and practice to address the gaps in culturally safe health care services. Our study shows that many of the barriers Indigenous people face when accessing health care are rooted in the broader social determinants of health, such as poverty, racism, housing, and education. These are complex problems that are outside of the traditional scope of health care practice. However, this study has also demonstrated that many barriers to equitable care actually stem from within the health care system itself. We found that health care gaps were often attributable to poorly funded on-reserve health care services and culturally unsafe off-reserve services.  Attitudes and practices among those working in health care and gaps in coordination between mainstream and Indigenous services are challenges related to the way the health care system operates. Solutions are needed that address these issues. Given the multifaceted nature of access barriers, strategies to improve health services for Indigenous people and communities require a comprehensive and systemic approach.
Keywords
health care,
Indigenous Peoples,
qualitative research,
health access,
cultural safety,
social determinants of health,
medical education
Citation Information
Lloy Wylie, Stephanie Rachael McConkey and Ann M Corrado. "Colonial Legacies and Collaborative Action: Improving Indigenous Peoples' Health Care in Canada"
International Journal of Indigenous Health
(2020)
Available at: http://works.bepress.com/lloy-wylie/12/