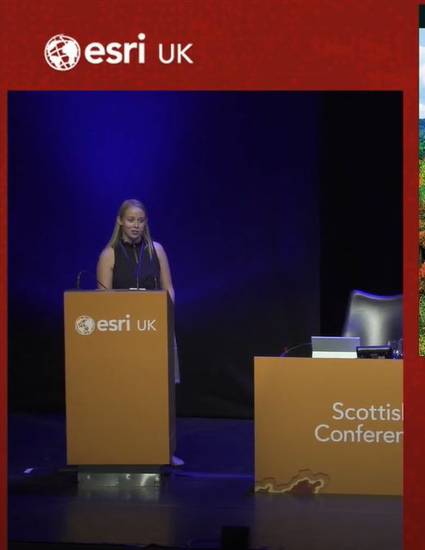 Video
Mapping Canada's Tornadoes
(2019)
Description
Western University's Northern Tornadoes Project (NTP) is poised to become Canada's leading authority on tornado tracking and research. A collaborative, university-wide project, NTP's goal is to detect, analyse and collect data for every tornado in Canada thereby mitigating losses and strengthening understanding of tornadoes in relation to climate change.
For every tornado the team investigates, terabytes of spatial data and imagery are being collected through satellite, aerial, drone and ground surveys. In order to meet the data storage, preservation and access needs of the project, a multi-level GIS solution was deployed, whereby a publicly accessible Esri Hub/Open Data site acts as a public-reporting tool for tornado and severe storm damage.This data feeds into an Operations Dashboard page that will present the data interactively to the public and the NTP Team.
Although this site leverages technology from across the Esri software suite, by bringing it together using Hub sites, the delivery is seamless. The first of its kind in Canada and one of the first among academic institutions, the site is a pivotal milestone for the Northern Tornado Project and a great example of the versatility and customisation of Esri's Hub.
Citation Information
Mapping Canada's Tornadoes; Sutherland, L., Esri UK Scottish Conference, 2019; 28:23 minutes, https://www.youtube.com/watch?v=3mwx5pPanD8
Creative Commons license
This work is licensed under a Creative Commons CC_BY International License.